Kamatera is a well-known provider of hosting services for streaming websites, SAAS, E-commerce, SMBs, startups, enterprise applications, and beginner blogs.
Their n+1 redundant infrastructure, better Intel Xeon Gold processors, 40GB/s network speed, and thirteen worldwide data centers allow unrivaled uptime, potent performance, and lightning-fast speed. In addition, its disaster recovery management, daily backups, and cloud firewall constitute a formidable barrier against online assaults. You have access to their dedicated support manager, managed service, and 24×7 expert help.
Therefore, it is undeniable that you can achieve peak performance with robust security. Even if you are a beginner, you may launch your website using 1-click tools like WordPress, Drupal, Laravel, Cyberpanel, and others. The best feature is the 30-day free trial with $100 in free credit. So let's jump on it.
How to Claim a Free Trial of Kamatera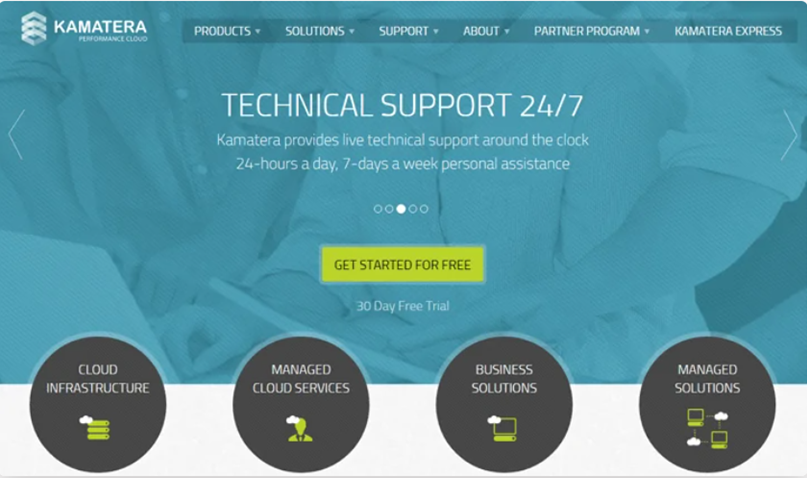 How To Get A Free Trial Of Kamatera Methodically
It is very simple to sign up for the Kamatera Free Trial. Just ensure you have a credit card for payment verification, and serious users will be filtered out.
Now, follow the easy instructions.
1. Visit the Kamatera Free Trial Link first.
2. Click the Free Get Started button.
3.Enter your email address, create a new password, and click the go button.
4.You must confirm your email address.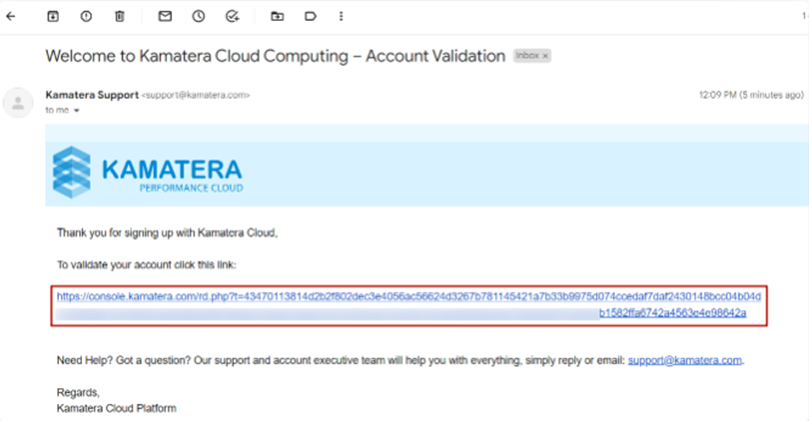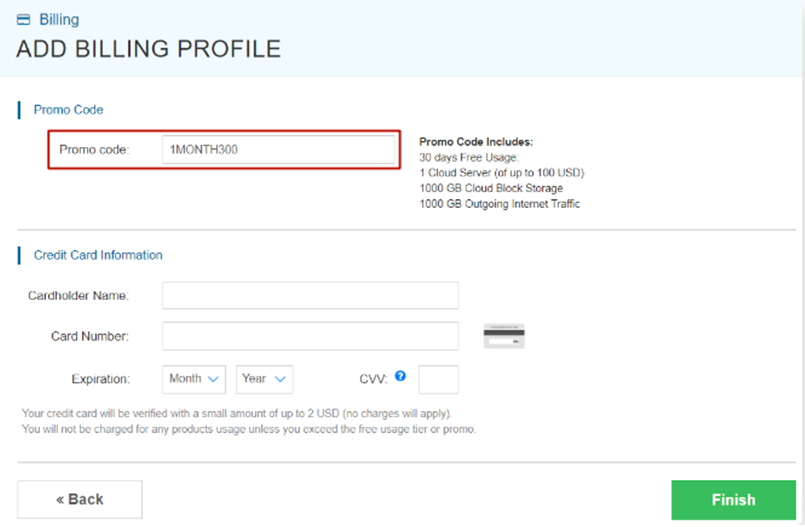 Credit Card Specifics
Include the name of the cardholder, the card number, the expiration date, and the CVV.
After completing all fields, click the "Finish" button.
For payment method verification, Kamatera will temporarily deduct up to $2 from your credit card before reversing the amount.
Now that your Kamatera account is all prepared, you can build your very first cloud server.
What Does the Kamatera Free Trial Include?
You will receive the following:
1 Cloud Server
15 Server Create Frequency
15 IPs WAN IP Address Frequency
$100 Credit Complimentary
30 Days Free Access
1000 GB SSD Block Storage in the Cloud
1000 GB Bandwidth
100+ Popular 1 Click applications, such as WordPress, Joomla, Drupal, etc.
User Access Management
API
CLI
Developers Tool – Kamatera Toolbox, Apache Libcloud, Ansible, Terraform, and Support from the Kamatera developer team
Desktop Clients and Mobile Apps to control your cloud server, upload, and sync files
Flexible Support
What Can You Do During Your Free Trial of Kamatera?
Various activities are permitted by the deal.
Setup Webserver
Create Your Network
Configuration Cloud Disk Library
Setup Desktop Image as RDP
Launch Your VPN-Like Service
Who Should Opt for the Kamatera Free Trial?
It is believed that cloud management is a developer's responsibility. However, Kamatera has made the game beginner-friendly.
At Kamatera, you may quickly establish your first web server with massive 1-click applications. Therefore, anyone with a different object can utilize it.
Blogger — The majority of bloggers begin with shared hosting, but as they expand, they transition to cloud hosting for superior speed, improved reliability, and innovative infrastructure.
Startup — Startup websites require SMB-level web hosting, which is expensive. Not every product in the world is designed for everyone.
Therefore, in order to identify the ideal option, you must test them. A free trial presents a cost-free option.
Explore – Adore new technologies and test their functionality, hardware capabilities, policies, and cybersecurity defense. Try your best. Believe me, the best one will come to you through your hobbies.
Changer – Not content with your current host?
Then, test it and smoothly migrate your website.
Upgrade – demonstrates your development. If your web traffic exceeds the capacity of your existing cloud host, you must migrate to a different cloud host.
On-Tight Budget – A tight budget may slow you down, but it will not stop you. However, on the market, many hosts provide free trials with unrestricted bandwidth, allowing you to enjoy the top-tier performance without cost.
However, Kamatera's plan starts from just $4/m. It is really inexpensive.